Peppermint Essential Oil Many Uses 
Getting the most value from your peppermint essential oils can be confusing, especially if you are a newbie to using essential oils.  Peppermint essential is well known for flavoring gum, toothpaste, stopping head aches and relieving nasal congestions but it's good for so much more.
Some of the most common peppermint oil uses are: 
Reduces Stomach Discomfort  
Soothe Digestive Issues  (gets rid of gas painlessly)
Freshens Breath  Odor
Relieves Headaches  
Antimicrobial Properties  
Improves Mental Focus  
Clears Respiratory Tract  
Boosts Energy  
Relaxes Tight Muscles  
Hopefully, these simple tips will be helpful in choosing more uses for your peppermint essential oils giving you more value for your purchase.
First, not all essentials are equal.  I have been disapointed so many times buying essential oils at what I thought was a great price;  only to receive them and find that they are imitations or not pure essentials,  that is why I am very choosy when it comes to selecting my source suppliers when I am not making my own.
Authentic essential oils are very powerful and you only need to use small amounts to benefit from them.   Always mix with a carrier oil such as almond, grapeseed, jojoba, olive oil or coconut oil before applying to skin.  Store them in a cool dark place.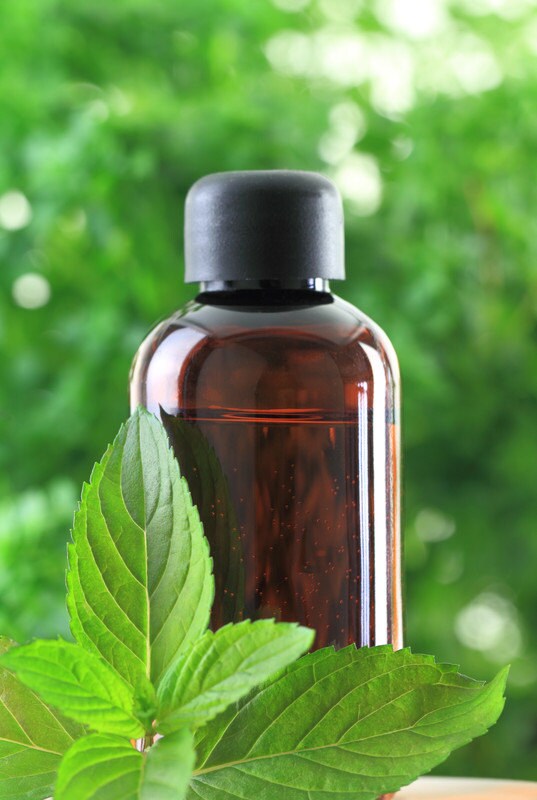 Therapeutic Uses For Peppermint Essential Oil
Therapeutic, means they can be rubbed on the body, inhaled by steam, diffusers, nasal inhalers and ingested.   Essential oils are carried into the body and work on a mico level where they work their magic.
Peppermint essential oil for example stops my headache within seconds by just inhaling deeply the fumes from the bottle and placing one drop on the finger tips and massaging into my temples.  This beats waiting twenty to thirty minutes waiting for a pill to kick in and it's healthier.
You can Improve your Shampoo by adding  2 - 3 drops of peppermint essential oil to your regular morning shampoo and conditioner to stimulate the scalp, energize your mind, and wake you up.  It is a powerful antiseptic, peppermint can also help remove dandruff and lice.   
To Spport ADHD Try spiritzing peppermint oil in water on your child's clothes before it's time to study or place a drop under their tongue or under the nose for improved alertnes and concentration.  Peppermint wakes up the brain and give you that energized feeling.
I hope you find these tips helpful.  Rember this information is not intende to diagnose or give medical advice,  If you have medical problems, see your personal health care provider.
We are going into the holidays and I am gearing up to prepared some holiday gifts.  Stay tuned.